Plan Your Visit
Florissant Fossil Quarry, Colorado
Preparing for Your Fossil Hunting Expedition
There is not much you have to do to prepare for your fossil hunting expedition to the Florissant Fossil Quarry. We provide all the tools, instruction, and fossil-rich shale.  You just need to find us in the mountains of Colorado.  Reservations are not required for individuals, families, and groups of less than 20.
2023 Fall Hours Update:
Labor Day weekend, we will be open Saturday, September 2 and Monday, September 4 – 10:00 AM – 5:00 PM. (Closed on Saturday, September 3.)
The rest of September we are open Saturdays and Sundays 10:00 AM – 4:00 PM. Monday – Friday by appointment only. 
We will be CLOSED Saturday, September 16 – Tuesday, September 19.
October we are open by appointment only.
Thank you for a great summer Fossil Hunters!
As always, we are weather dependent! If the forecast calls for rain, please call us or email us at (719) 748-3275 or [email protected] to confirm our hours for that day.
PRICE INCREASE: Unfortunately we are not immune to rising costs and inflation. For our 2023 season our prices will increase to $20 per fossil collector, ages 5 and up, CASH ONLY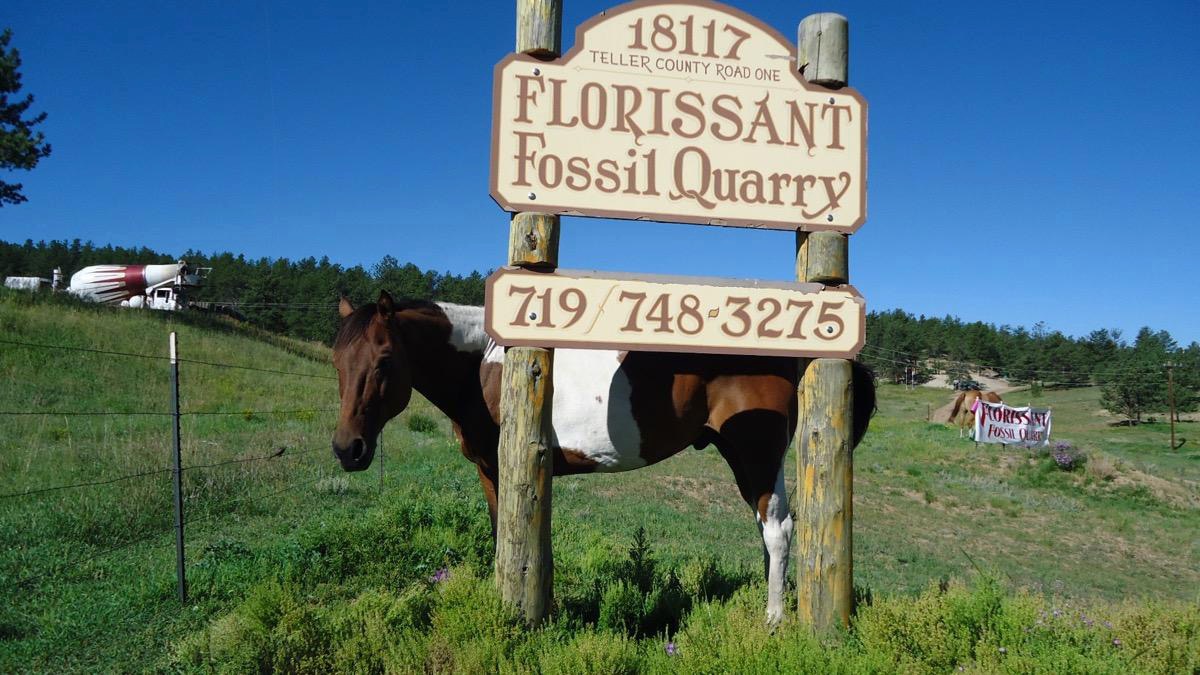 Hours
Our regular summer season starts Memorial Day weekend and runs through Labor Day. The hours are 10:00 am to 5:00 pm Monday – Saturday, including holidays. Starting with our 2023 season, we will be CLOSED ON SUNDAYS.
However, our hours are weather dependent. If the forecast calls for rain, we recommend calling or emailing us to confirm our hours.
Normally an hour is plenty of time to find a few fossils and for kids and adults to have a great time fossil hunting. The time will go by quickly once you start finding fossils. 
We do take appointments during the off-season for groups. Please use our online inquiry form to contact us to make arrangements or contact us directly at 719 748-3275.
Directions
The Florissant Fossil Quarry is located 34 miles west of Colorado Springs on US Hwy 24.
From Colorado Springs: Take US-24 West for 40 miles to Florissant, CO
From Denver: Take I-25 South to Colorado Springs, exit 143. Take US-24 West 40 miles to Florissant, CO
From Salida, Buena Vista & Breckenridge: Find US-24 and head East to Florissant, CO
Once in the Florissant find the intersection of US-24 and Teller 1 and head South toward Cripple Creek.  Go 1/4 mile to second road on the right and make a right. Look for the sign for Florissant Fossil Quarry.  Follow the dirt road to the parking area.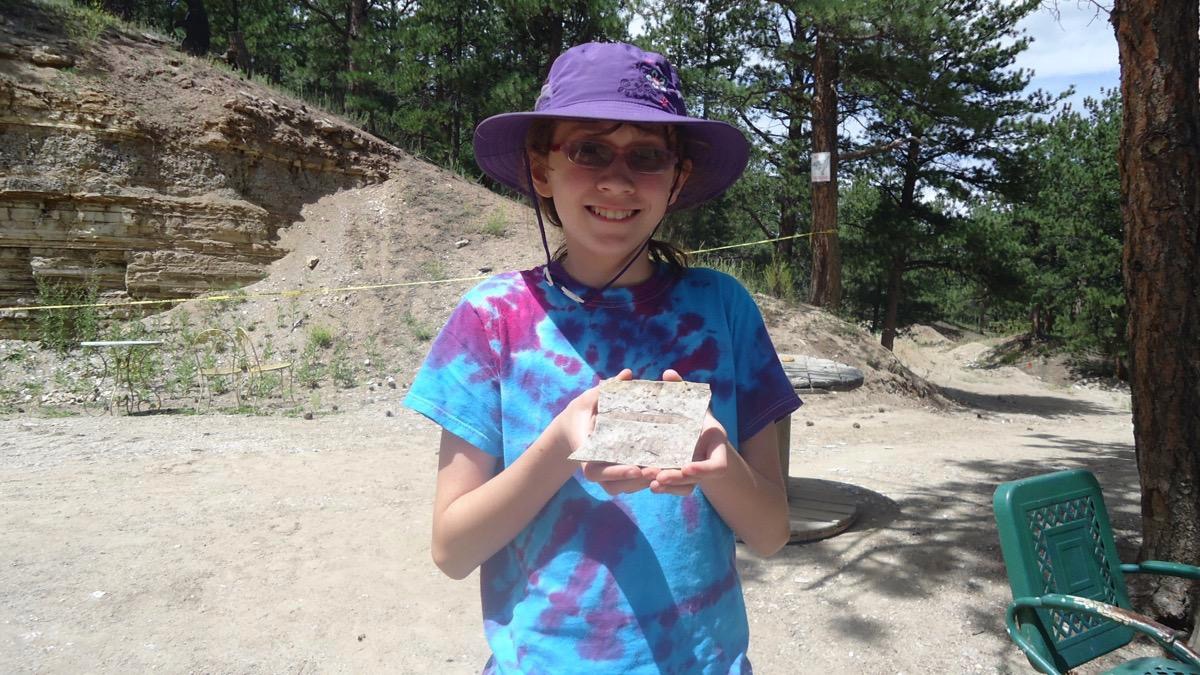 Prices
Starting with our 2023 season, the entrance fee is $20 per collector per hour. Kids under 5 are free. At this time we are accepting CASH ONLY.
We guarantee you will find fossils.
Eocene Experience Complete Fossil Kits are sold on-site at the quarry for you to take home. The kits include tools, magnifying glass, brush, book of instructions, and 3 lbs of shale in a wooden box.
We also sell Adventure Bags that are  3.5 lbs of shale with instructions that you can take home.
Reservations
No reservations are needed for individuals, families, and small groups of less than 20.
Reservations are required for larger groups of 20 or more. If you are bringing a large group, please call in advance to make arrangements for extra staff to be on hand to help. The maximum is 100 people in the quarry at one time.
Larger groups are welcome year-round — even when we are closed to the public. For example, school classes, boy scout troops, bus tours, etc.  Contact us to make an appointment.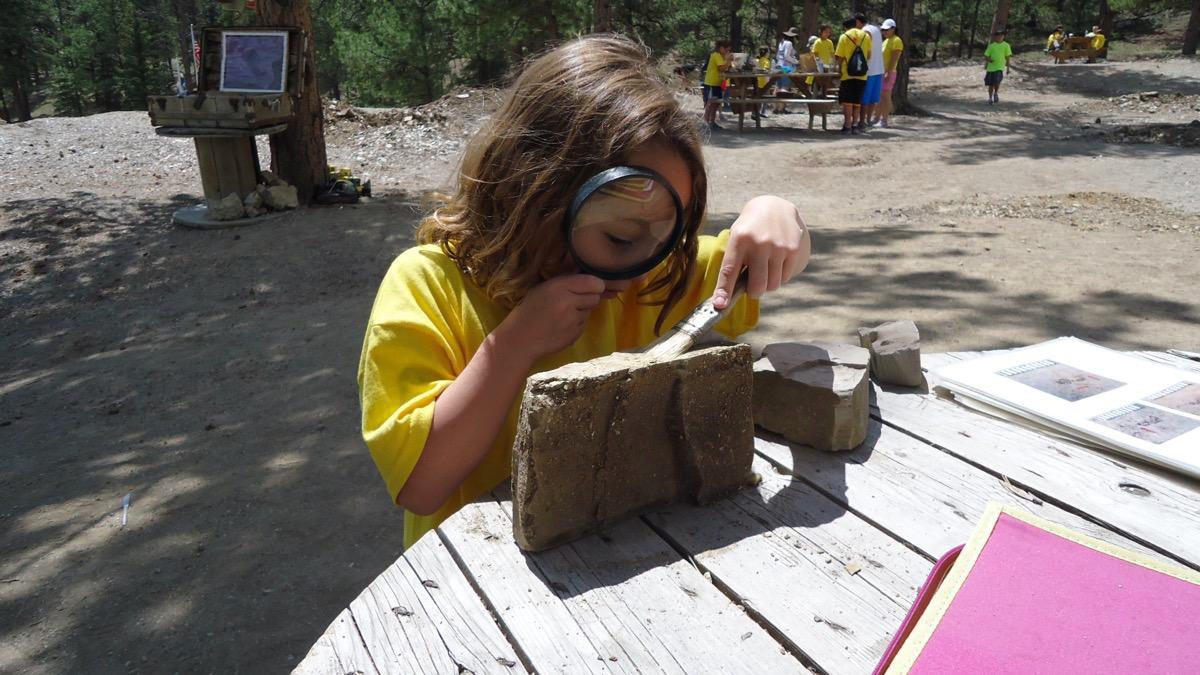 What To Wear & What To Bring
The quarry is located at a high altitude (8,400 feet) in the Colorado Rockies which means you need to be prepared for almost every kind of weather.  We recommend you bring a light jacket, rain protection, sun hat, sunscreen, and water to drink.
You will not be getting dirty.  Visitors gather shale from piles that the owners excavate and dry from the quarry.  You will be splitting layers of shale, hunting for fossils between the layers.  The shale splitting process is very delicate, no strength or force is needed. You will not need to chisel any rocks or lift anything heavy.
The quarry provides everything you need to hunt for the fossils in the shale, so you just need to bring yourself and the proper clothing for the weather mentioned above. We provide box, wrapping materials, and instructions for preserving your fossil specimens.  Eye protection is available if desired, but not required as the shale is easy to split.
Bring snacks and drinks.  Don't bring lunch or grills as we are not set up for picnics. The is no concessions at the quarry.  Bring gardening style gloves if desired but not required.
There is a dirt path up a small hill that you must walk to reach the fossil hunting area. Contact us in advance if you have special needs.
There is a port-a-potty on site.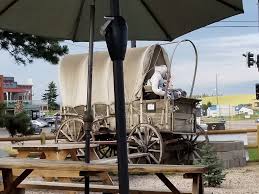 Where To Eat Near the Quarry
Fossil hunting can work up an appetite! There are several restaurants in the area that are open for lunch and dinner.  Here are links to places recommended by Yelp, links open in new windows.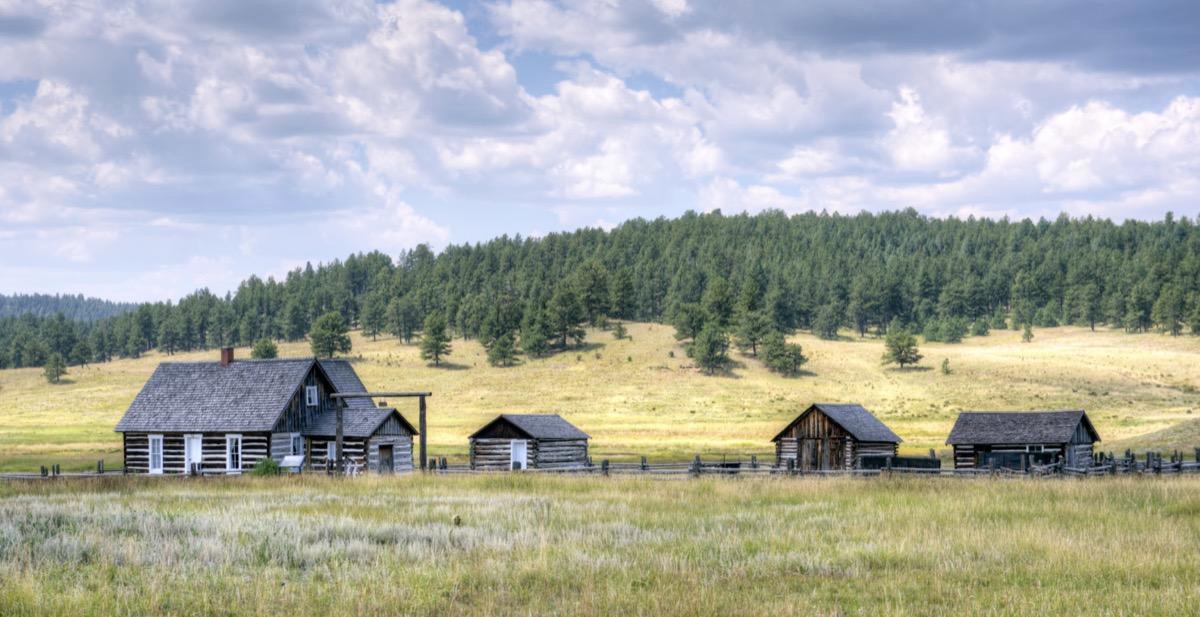 Recommended – Visit Fossil Beds National Monument First
We recommend that out-of-town visitors stop by the Florissant Fossil Beds National Monument before coming to our quarry.  There is a visitor center and a short film at the visitors center explains the geographic history of the Florissant Formation and how these amazing fossils were formed. There are also many hiking trails and fossil exhibits, but no fossil hunting or collecting.  After you visit the Fossil Beds National Monument then come to our quarry and have a hands-on experience fossil digging through the history from 34 million years ago.
The Park features petrified redwood stumps and thousands of insect and plant fossils, plus guided walks.
The Fossil Beds National Monument opens at 9 am and closes 4:30 pm 7-days a week.  The park is located less than two miles south of our Fossil Quarry on the same road we are on, called County Rd 1.
Hotels Nearby
There are several hotels in Woodland Park and Cripple Creek, both towns are within 30 minutes of the quarry.  Bigger cities of Manitou Springs and Colorado Springs have thousands of hotel rooms available.
Here at the best hotel lists from Yelp.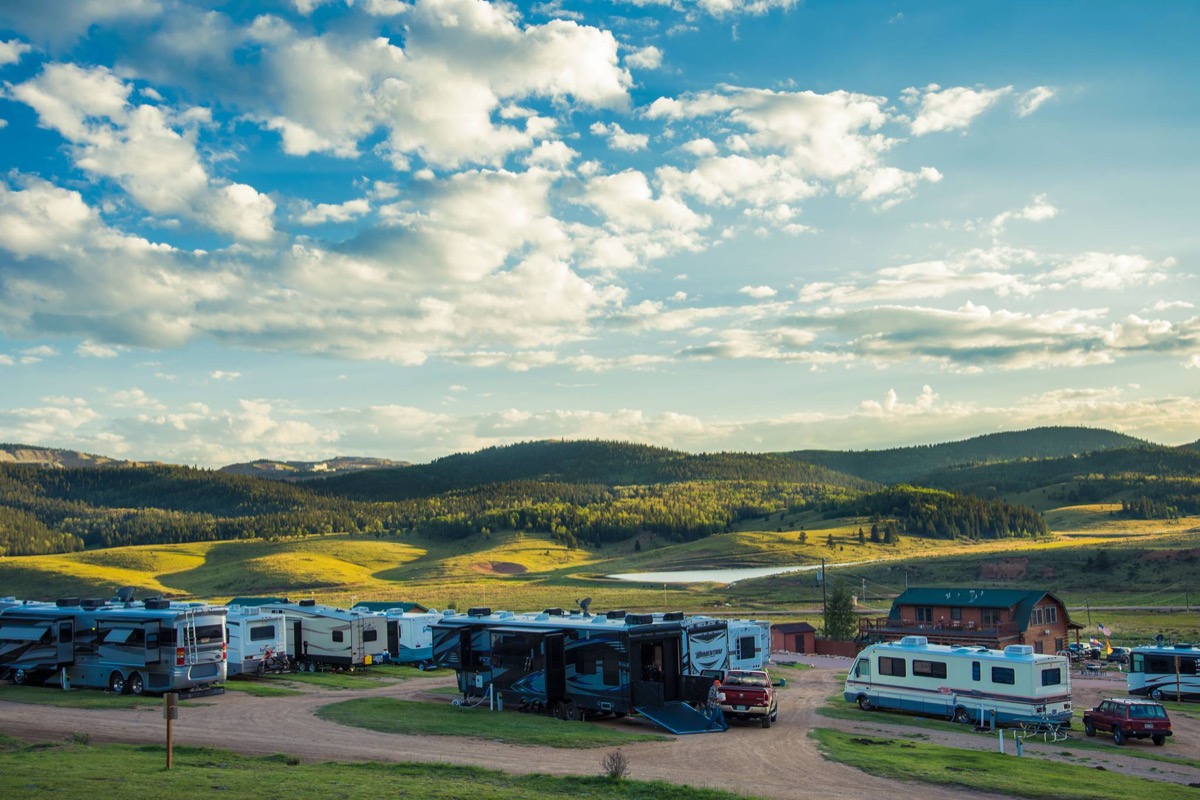 Camping
There are two State Parks with camping within about 30 minutes
Also several private campgrounds
Nearby Attractions
There are lots of fun family attractions and activities in the Pikes Peak area, all within a 30 minute drive of the Florissant Fossil Quarry.
Florissant Fossil Beds National Monument
Colorado Wolf and Wildlife Center
Royal Gorge Bridge & Park
Rocky Mountain Dinosaur Resource Center