Fall Hours Update!
The rest of September we are open Saturdays and Sundays 10:00 AM – 4:00 PM. Monday – Friday by appointment only. 
We will be CLOSED Saturday, September 16 – Tuesday, September 19.
October we are open by appointment only.
Thank you for a great summer Fossil Hunters!
As always, we are weather dependent! If the forecast calls for rain, please call us or email us at (719) 748-3275 or [email protected] to confirm our hours for that day.
PRICE INCREASE: Unfortunately we are not immune to rising costs and inflation. For our 2023 season our prices will increase to $20 per fossil collector, ages 5 and up, CASH ONLY.
Experience Fossil Hunting Wherever You Are!
Eocene Adventure Bags
Our Eocene Adventure Bags come complete with 3.5 pounds of fossil shale and instructions.
$20 plus shipping.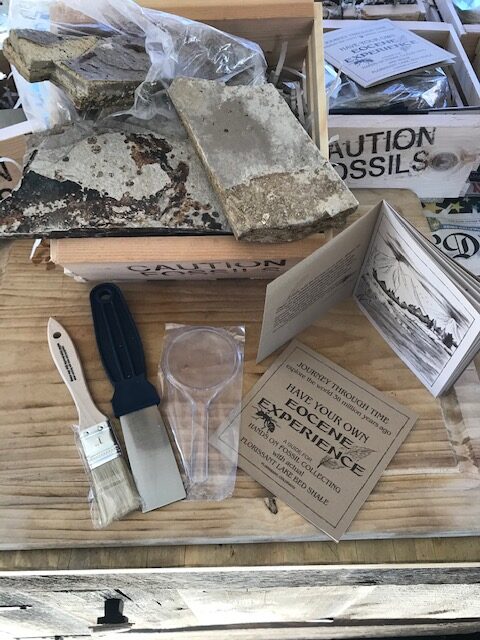 Eocene Experience Kit
Our Eocene Experience Kit features:
Paleo brush

Splitting tool

Magnifying glass

4 pounds splitting materials

Book of illustrations and instructions

Complete in wooden keepsake box
All for $40.00 plus shipping.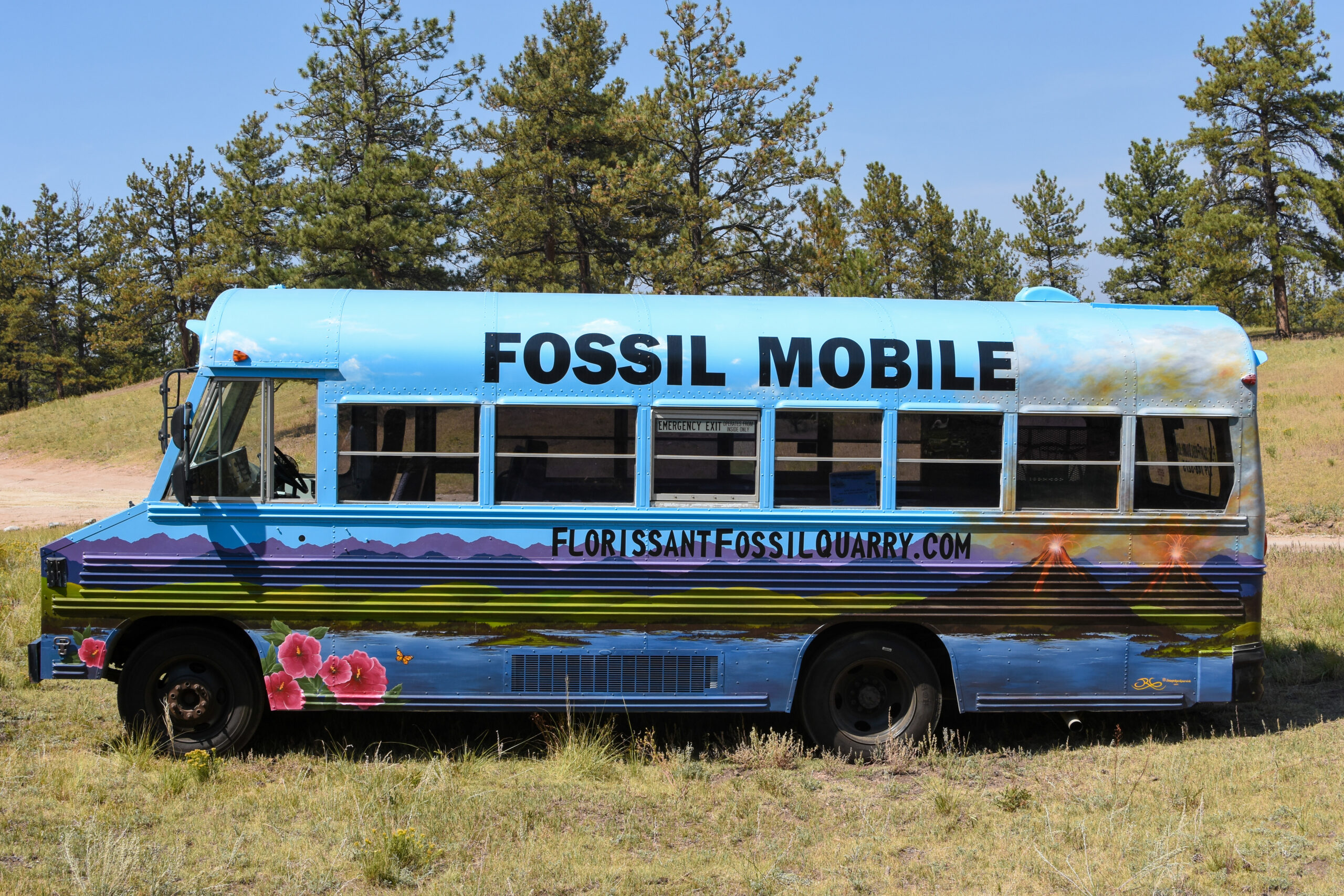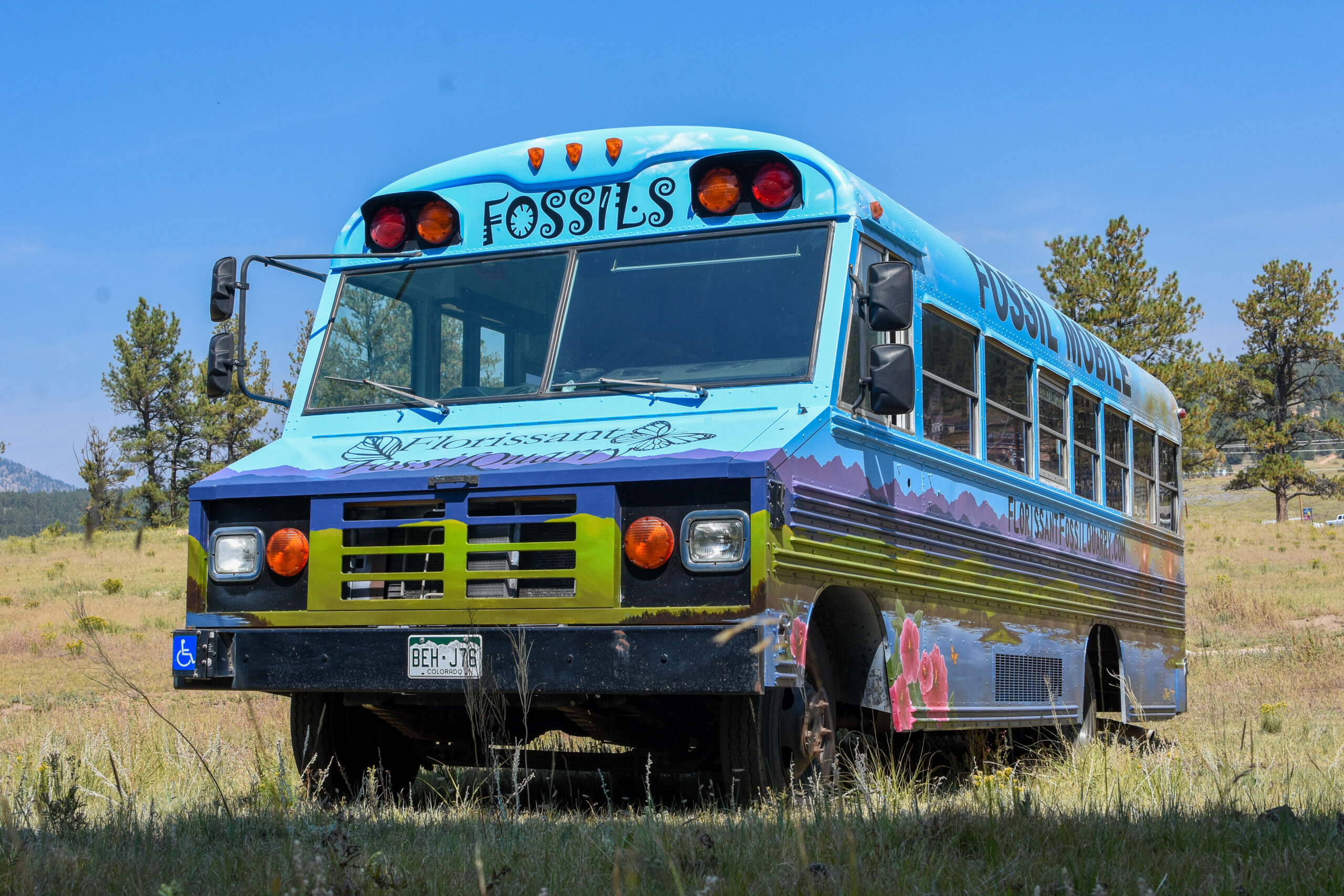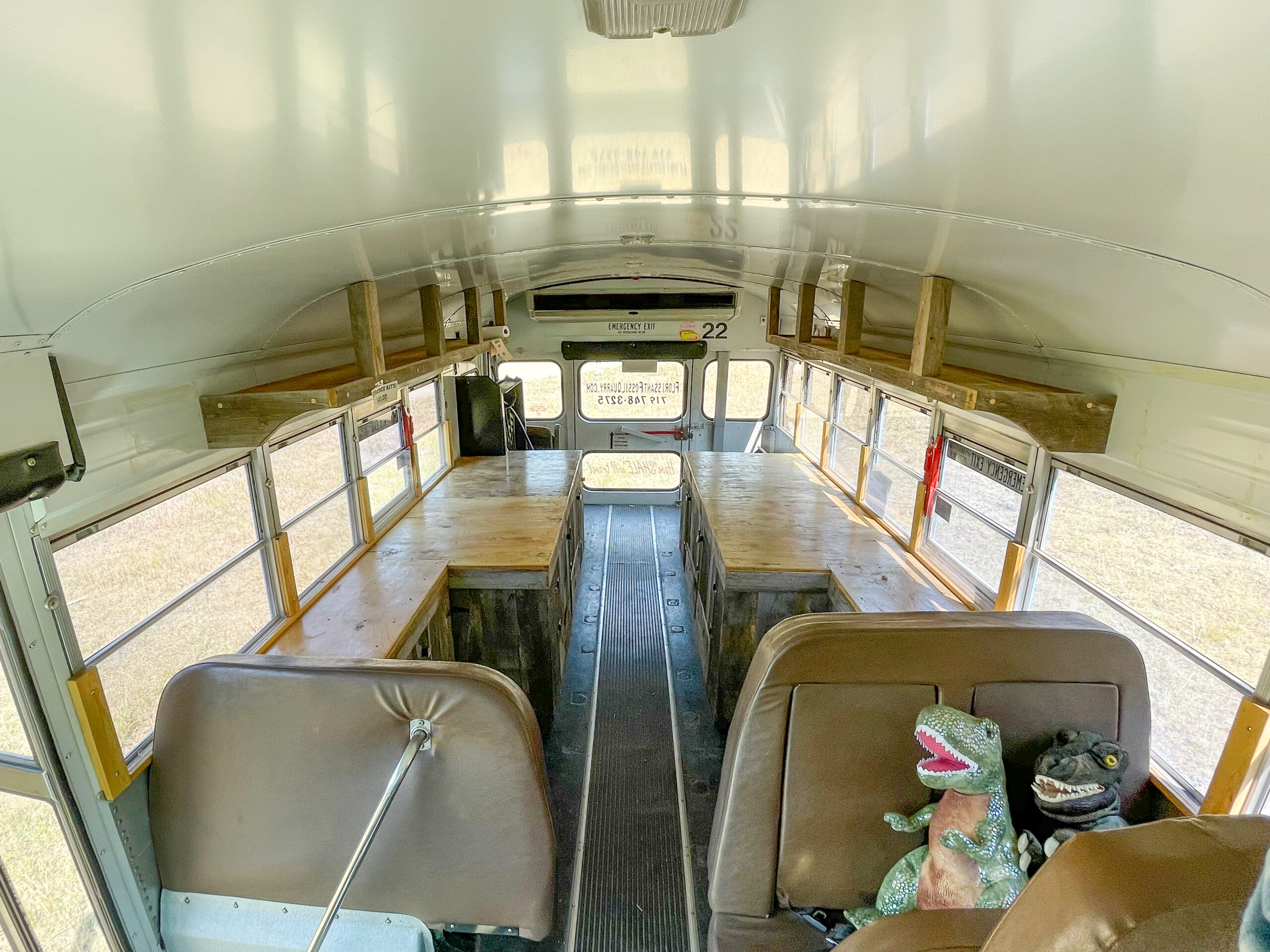 The Fossil Mobile
The Fossil Mobile is up and ready to come to your school or special event.  Our customized school bus is a self-contained fossil lab which can serve as a mobile classroom.  'Shale' we see you soon?
Fossil Collecting in Colorado for the Entire Family
Experience the fun and excitement of finding your own fossils from 34 million years ago. Every visitor gets a hands-on and unique fossil hunting experience. We are a private fossil quarry located less than one hour west of Colorado Springs, CO. The best part is that you get to keep what you find!
No reservation required. Pay when you arrive - $20 per collector (cash only at this time).
We are weather dependent. If the forecast calls for rain, we recommend calling or emailing us to confirm hours.
We will provide you with tools, personal instruction, and access to freshly excavated shale from the Florissant Formation which was created during the late Eocene Epoch.
The Fossil Quarry is currently closed for the winter season. We do take appointments during the off-season for groups. Contact us for more information!
We look forward to welcoming you back starting with weekends in May 2023 (weather permitting)! 
Searching for places to hunt and collect fossils near me? Our fossil quarry is located in Florissant, CO, one hour west of Colorado Springs and at an altitude of 8,500 feet. Click to open a map to our location.
Our DIY fossil hunting attraction is located in the heart of the Pikes Peak tourist attractions. Click for information on the area, things to do, eating, lodging, and what to wear. 
Best Place to Hunt Fossils in Colorado
So much fun! Hunt for real fossils and you get to keep the fossils you find!
The Florissant Fossil Quarry is a hands-on fossil hunting experience perfect for kids and fossil hunters of all ages. Visit us for an hour or half-a-day and experience the wonder of discovering ancient treasures hidden in the layers of shale.
Everyone is welcome including individuals, families, small groups, bus tours, school classes, etc. We are easy to get to and offer plenty of free parking.  No reservations are required.
Specimens found at our quarry are on display at the Denver Museum of Nature and Science in Denver, CO, and the Florissant Fossil Beds National Monument in Florissant, CO.
Step Back in Time
Florissant Fossils date back from the late Eocene epoch, 34 million years ago. Each volcanic eruption formed a cloud of dust and ash that settled on the lake. As this process took place small animals, fish, insects, and plants would be trapped under the weight of the ash and sent to a watery grave at the bottom of the lake. Each layer of shale represents one eruption. Eventually, the lake was filled, climatic changes took place, and this is what we see today.
Top-Rated Attraction in the Pikes Peak Area
Click a Photo to Zoom
Nearby Attractions
There are lots of fun family attractions and activities in the Pikes Peak area, all within a 30 minute drive of the Florissant Fossil Quarry.
Florissant Fossil Beds National Monument
Colorado Wolf and Wildlife Center
Royal Gorge Bridge & Park
Rocky Mountain Dinosaur Resource Center